India hi khawvela ran(livestock) population tamna ber a ni a, ran chi hrang hrang crore 125 chuang lâi a awm a ni. Khawvela bawnghnute tharchhuak hnem ber ram a ni bawk a, ran hri/natna ṭhenkhat avang erawh chuan ram pawna sa leh bawnghnute thawnchhuahte a tisukuk ṭhin a, ram economy thlengin a nghawng buai ṭhin a ni.
Hei hi central sorkarin hriain, Department of Animal Husbandry and Dairying,G.o.I hmalaknain, nikum 2019 khan, P.M Narendra Modi chuan ram chhunga Foot and mouth disease(FMD) leh Brucellosis natna te thunun leh nuaibona tur atan, National Animal Disease Control Programme(NADCP) chu a hawng a, state leh U.T tina hmalakna tur a ni.
NADCP in a tum ber chu India rama ran(bâwng, lâwi,kel, beram leh vawk) million 500 chuangte chu FMD vaccine pék leh Brucella vaccine hmanga Lâwi leh bâwng lâ, thla 4-8 a upa million 36 zette hri danna pék an ni. Kum 2025 ah chuan heng natna chi hnihte hi control hman a, 2030- ah phei chuan nuaibo vek tum a ni.
Ram pum a he programme thawhna senso tura hisap chu kum 5 chhung atan Rs. Crore 12,65/- niin a vai hian central sorkar tum tur a ni.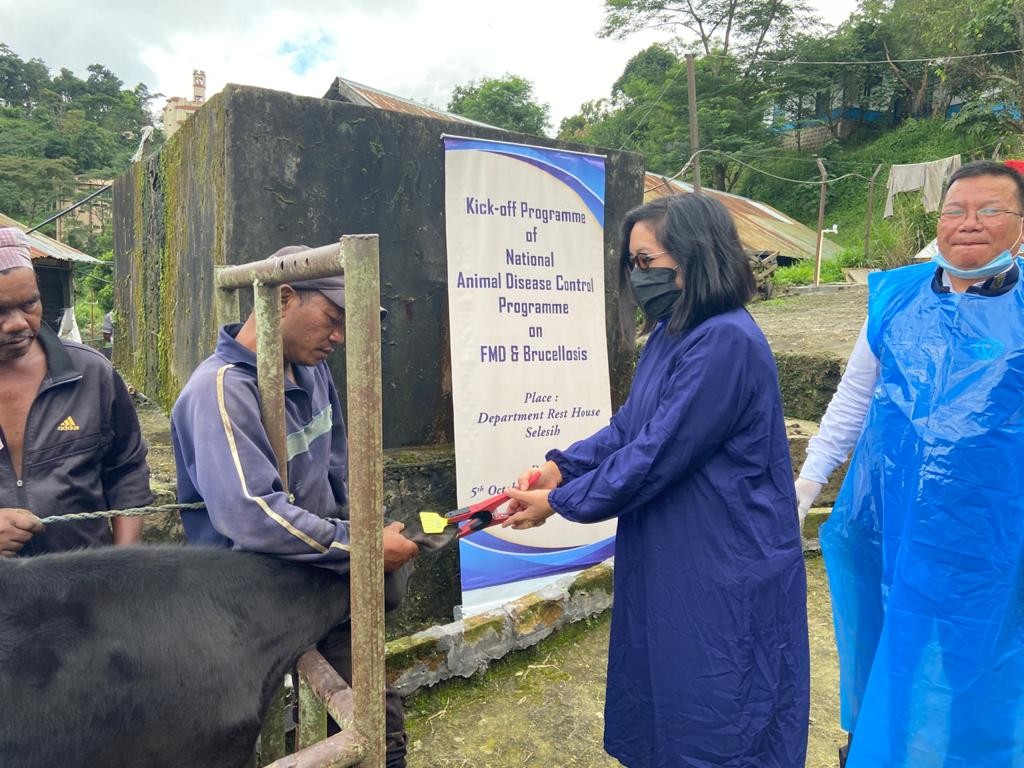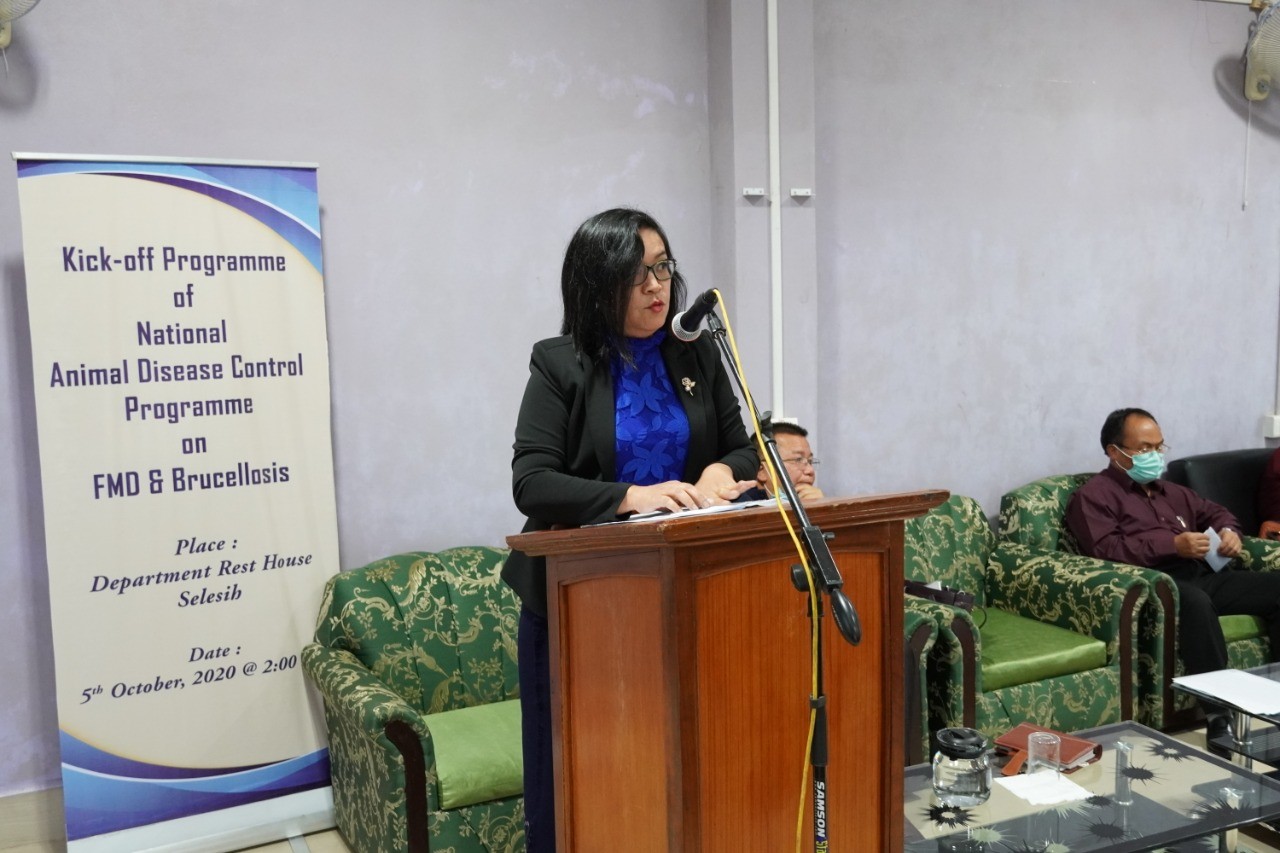 ''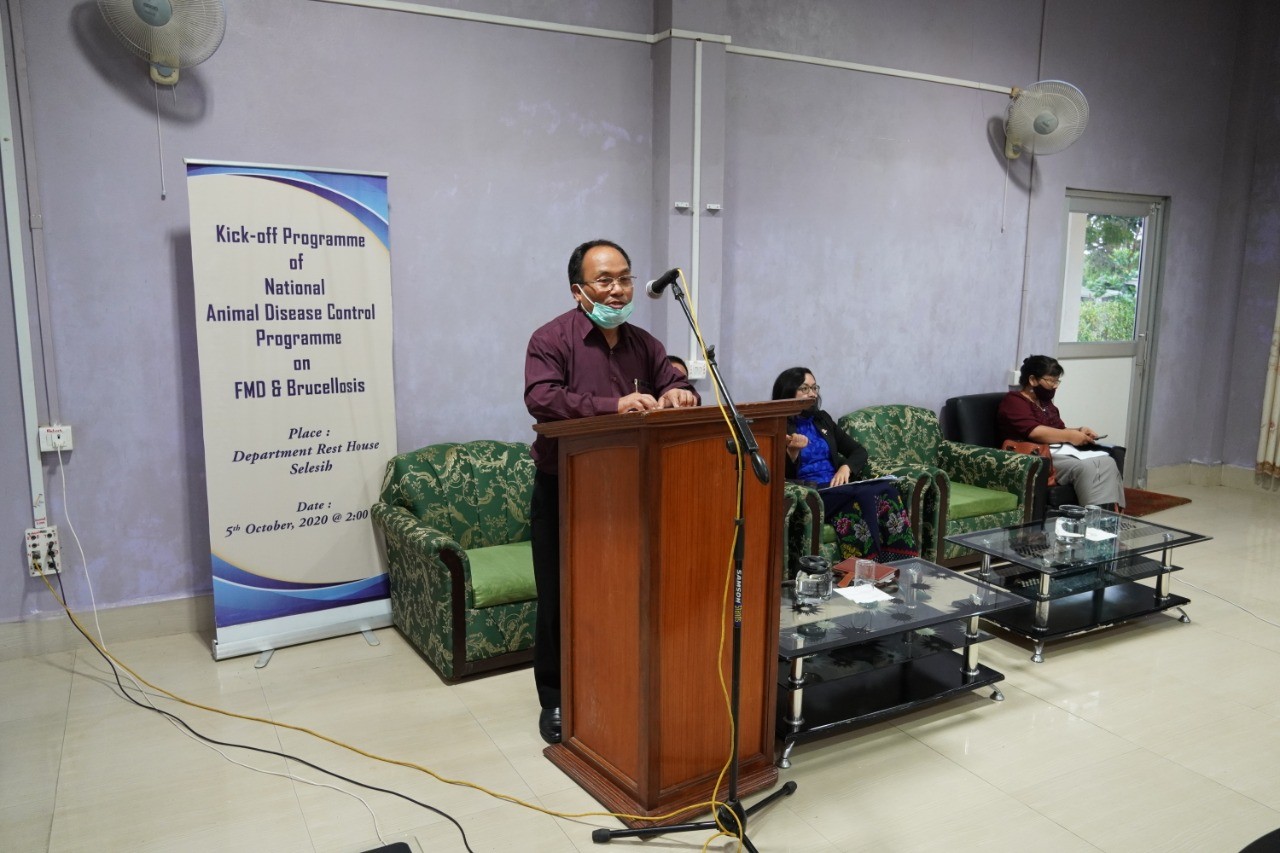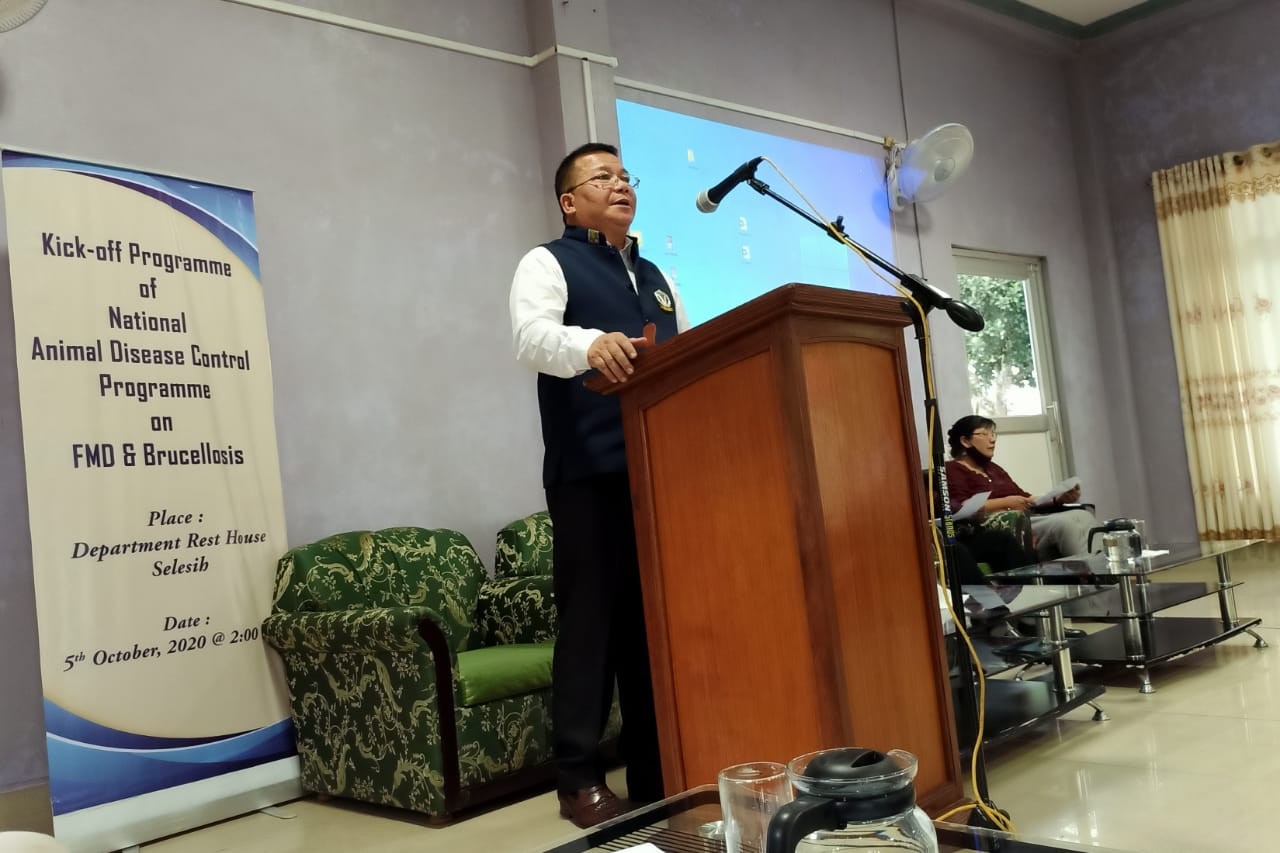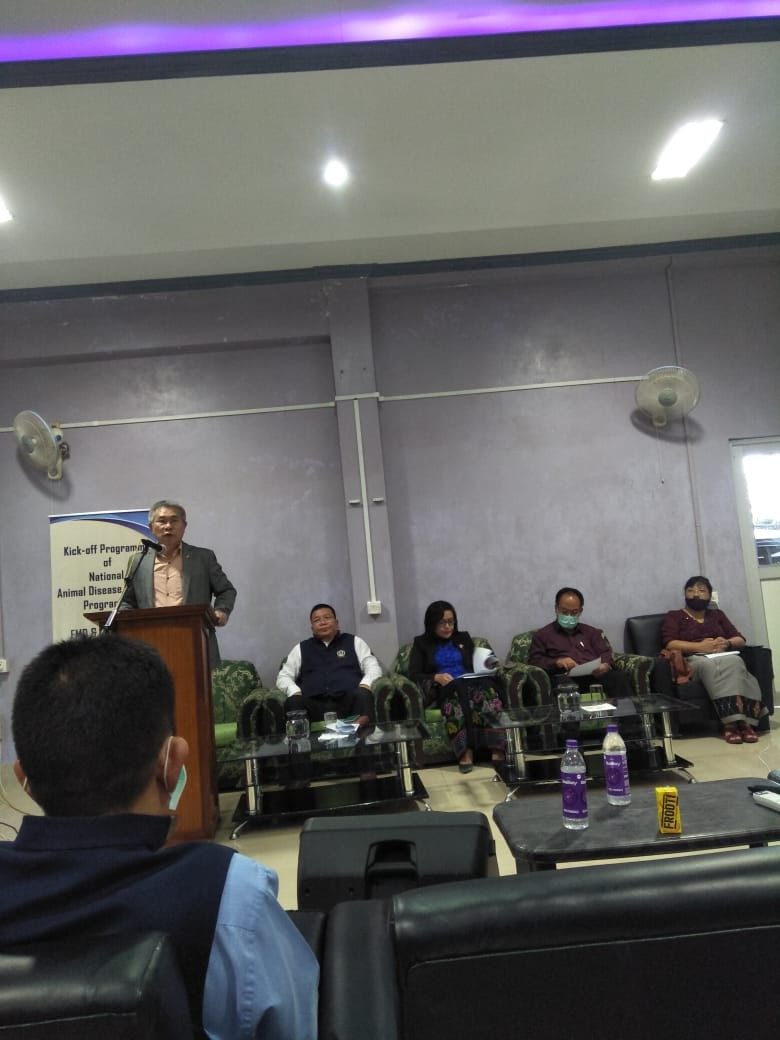 Mizoramah pawh vawiin dt 5/10/2020 khan A.H&Veterinary Deptt chuan A.H & Vety Rest House, Selesih ah Kick-off Programme of National Animal Disease Control Programme on FMD & Brucellosis hi, Pi Lalzarmawii,I.A.S, Secretary,AH&Vety deptt hovin department officialten an hmang a, Cattle breeding farm,Selesih ah a bul ṭan nan ear tag leh vaccine te hi pék nghal an ni.